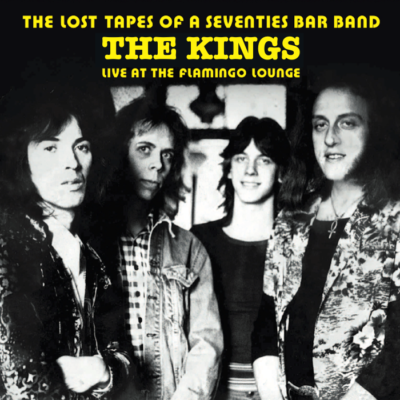 Wow! It seems lately there has been a lot of people wondering what happened to music. If it isn't auto-tuned studio fakery, it's formulaic cookie-cutter stuff that all sounds the same. Well, we have the magic pill that will cure all that! The Kings are happy to present a trip back in time that is going to blow your minds! Before we were called The Kings and before "Switchin' to Glide", we went by the name Whistleking and we were a young outfit that set out to write great songs and take over the world! We rehearsed pretty much every night f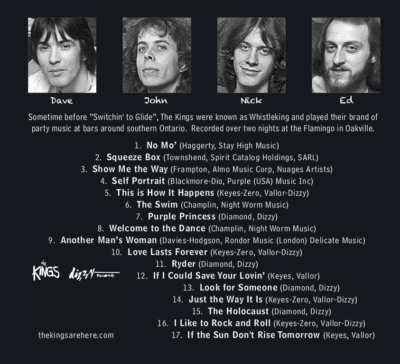 or months, working on our songs and then we found out nobody wanted hire us!
You mean we have to learn cover tunes to get gigs? Really? Us? Well, so that is what we did, keeping it to a 50/50 mix at the most. Except that instead of learning songs note for note, we just got the basic idea and then did them OUR way. One weekend at the end of a six day run, we put mics on everything and ran them into a mixer and that down live into a two track reel-to-reel tape machine. The result is the amazing cd we call "The Lost Tapes of a Seventies Bar Band". The tape was sitting in a drawer for years, pretty much forgotten.
How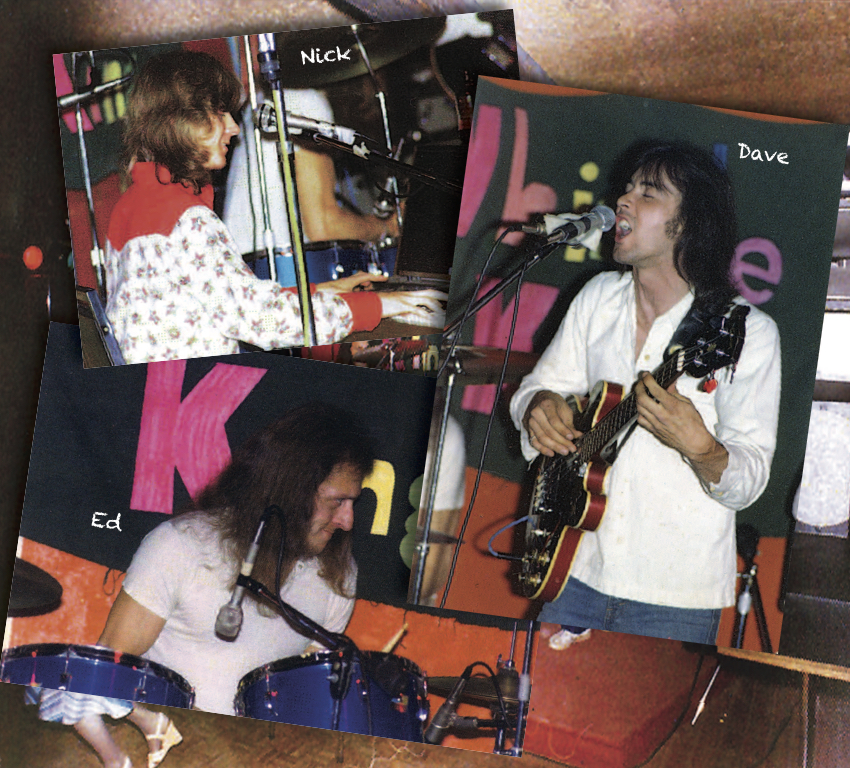 ever, it was rediscovered and upon examination it started to reveal its hidden treasures. And then a year long restoration process began and we are now proud to present this incredible artifact to the public. It is raw, raunchy and real, no effects, no tricks. Cover tunes include songs by Frampton, the Who, Supertramp, a little known San Francisco band called the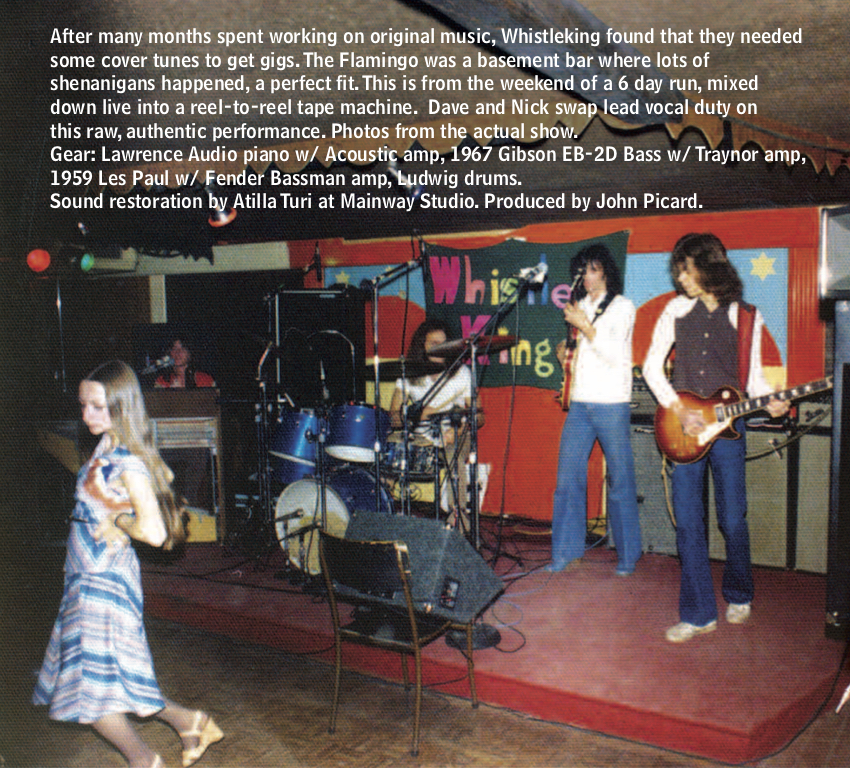 Sons of Champlin, and Blackmore's Rainbow! Dave swaps lead vocal duty with Nick, wait, who the heck is Nick?
There are 17 songs here, from flat out rockers to super poppy gems to jam band marathons. A must-have for any Kings fan and proof of the hard work that led to us being ready when opportunity came knocking.