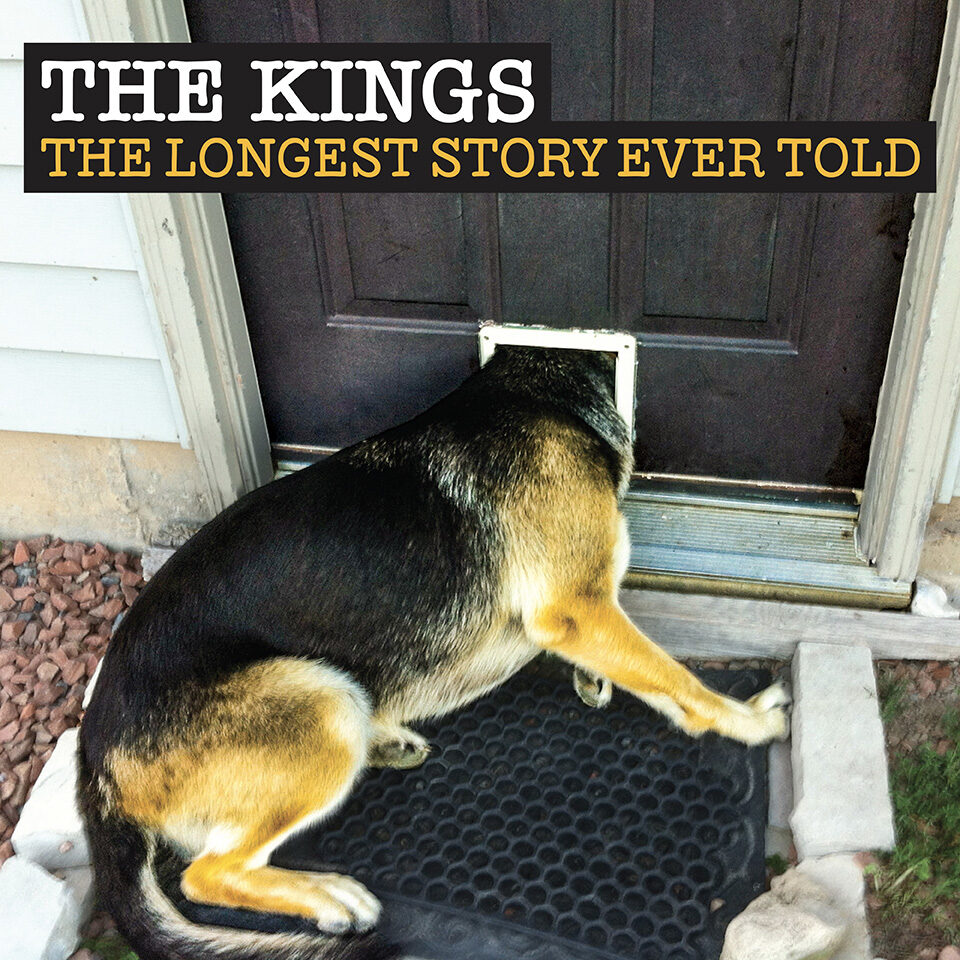 The much anticipated new album "The Longest Story Ever Told" is coming September 2023!  Follow our Facebook posts for updates.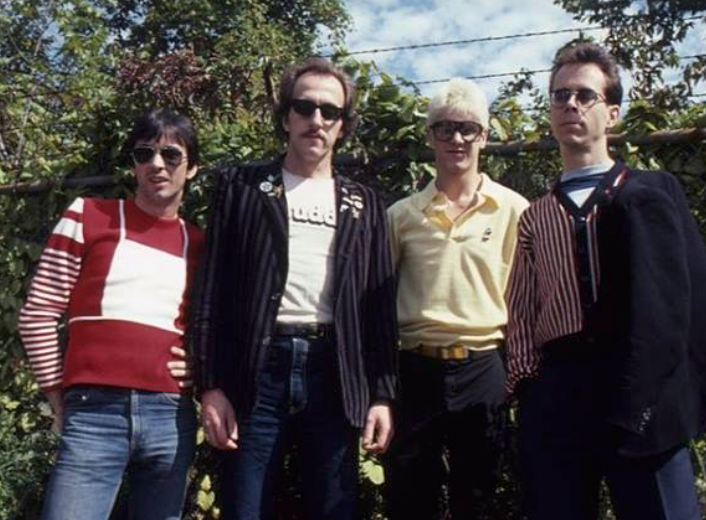 As bad as 2020 was, we had some great moments…it was the 40th Anniversary of the release of our first album "The Kings Are Here" with the single "This Beat Goes On/Switchin' to Glide", and we were proud and honoured when it was inducted into the Canadian Songwriters Hall of Fame…! And to start the New Year off right, Goldmine Magazine writer Warren Kurtz included us in his "Fabulous Songs of 2020″…so nice to see "Circle of Friends/Man That I Am" get some props, thanks.
INTRODUCTION








Welcome to The Kings Are Here Dot Com the official website for the Canadian rock band The Kings. This site may not be as flashy as some, but we have tried to make it rich in content because that is what we believe our fans want. Anything you want to know about The Kings can be found here, and, if not, please email us and we will try to help you. For booking, contact Joe Bamford at joe@getoffthebusconcerts.com. To contact us directly, email thekings_@hotmail.com.
We are still at it and "it" has always been music. Since the earliest days The Kings have wanted to be an original recording act. That has always been the goal and after writing more than one hundred songs it is still the goal. The Kings are aware of the ups and downs in the music business (having experienced both) and have learned that the thing that no-one can take away from you is the love of music and the ability to make it. If people find this site through their interest in This Beat Goes On/Switchin' to Glide we hope that they will find there is a lot more to the band than those two songs.
Fans who know the first album "The Kings Are Here" will be happy to learn they can find it 'here' on CD with five bonus tracks. Also available on CD is "Unstoppable", our fourth studio effort and in our opinion, perhaps our best in terms of great songs.  We're moving away from hard copy stuff now as people seem to want that, so we have most everything available at iTunes and cdbaby.  Because we don't own the rights to our first two albums, you can find them on iTunes but we don't really make anything from them.  And because we want to reach as many people as possible, we've made our incredible documentary "Anatomy of a One-Hit Wonder" free to view on our youtube channel, "The Kings Are Here" which contains lots of live videos and other fun content, like our little travelogues that show a Canadian viewpoint on American fast food.
Other cool things in our catalogue these days are what could be called the 'Live Trilogy", which chronicles the band live from its earliest days, "The Lost Tapes of a Seventies Bar Band", to the '80s, "Party Live in '85", (both audio only) to an incendiary full night DVD of the band in a local club in the mid '90s called "No Covers: Live at O'Tooles Roadhouse".  "Anthology One" is another trip down memory lane to some of our earliest studio recordings and also includes a taste of our time attempting to be prog-rockers.
The Kings were put together when Mister Zero met Sonny Keyes in Vancouver. Sonny is a fabulous musician and songwriter and he and Zero wrote some songs and after a while decided that they needed a band. Zero knew of some guys from high school back in Ontario and that's when Max Styles and David Diamond came on board. It became obvious after awhile that the backbone of any band is its lead singer and Diamond had what was needed. Combine that with the songwriting that Keyes and Zero were working on and the guys knew they had the beginning of something.
The fact that Diamond was a genius songwriter on his own was unknown at the very start, but his huge talent soon became a major part of what this band would become. His incredible voice gave WhistleKing (soon to be The Kings) a sound of their own. Any band that wants to get successful needs a voice that as soon as you hear it on the radio, you know who it is. From the moment the first demos were heard with Diamond singing the band knew they could get somewhere if they could come up with the tunes. That is when the work began and it took years of writing and rehearsing and gigs to get to the point that, when opportunity came knocking, The Kings were ready for it. To read about The Kings' story in greater detail please go to 'Discography' and click on any album cover for information on that period.
BIOGRAPHY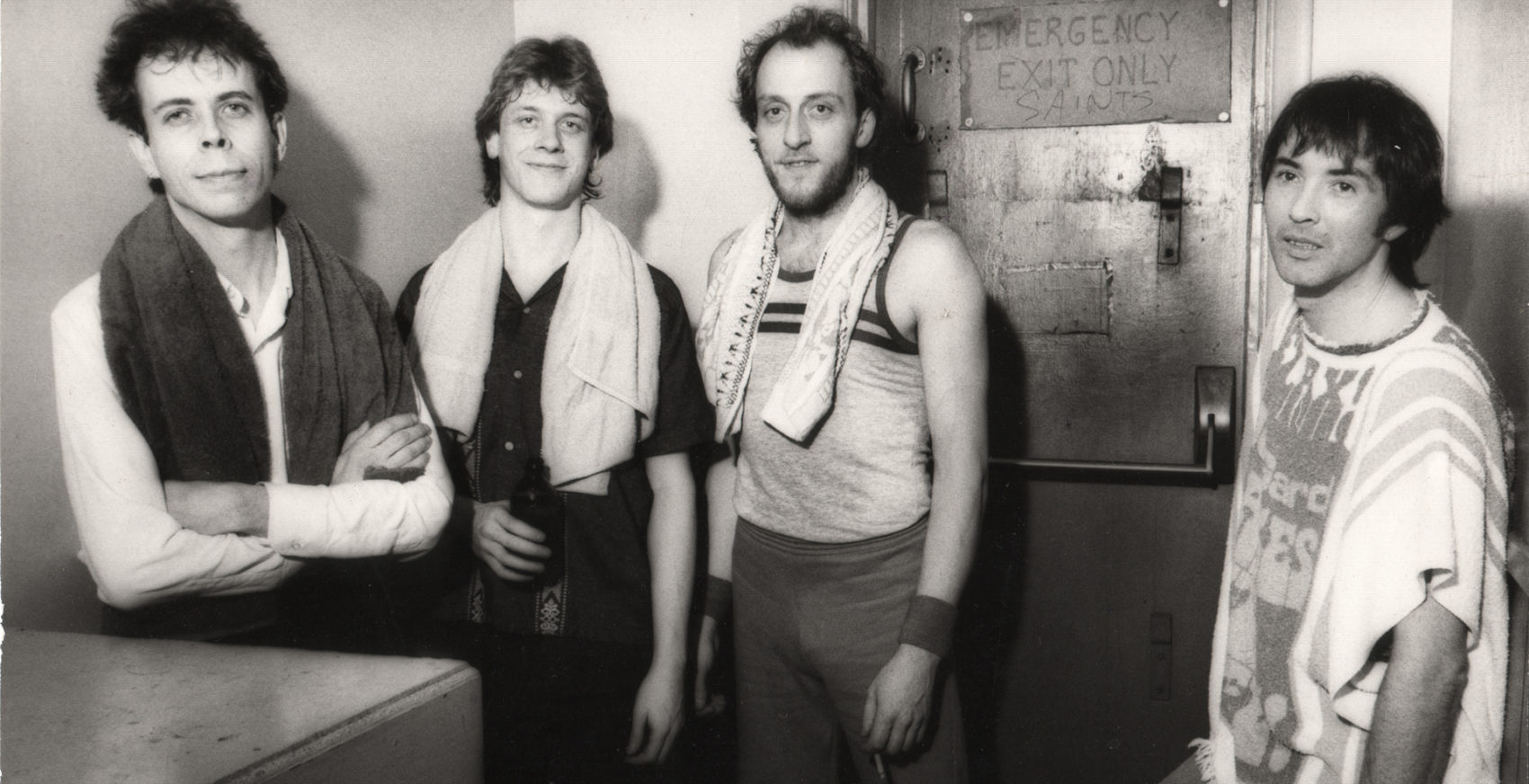 The Kings were formed in Vancouver, British Columbia and Oakville, Ontario, Canada. Original members were David Diamond, lead vocals, bass guitar and songwriter, Sonny Keyes, vocals, keyboards and songwriter, Max Styles, drums, and Mister Zero, guitar and songwriter.
The Kings were originally known as WhistleKing and rehearsed, did club gigs and wrote lots of songs for more than three years before going into Nimbus 9 Studio in Toronto to record their first album.
While recording, world famous producer Bob (Pink Floyd) Ezrin dropped by to visit and checked the band out and liked what he heard. He agreed to mix the tracks The Kings had recorded but soon discovered that the whole thing needed to be re-done. He approached Elektra Records in Los Angeles with The Kings' tapes and the unknown band was signed to a world-wide deal.
The Kings did re-record the songs and the project was released as "The Kings Are Here".  The first single, 'Switchin' To Glide', was put out and did get noticed but the tune was really two songs in one and the band insisted they be released together.
So when the segue 'This Beat Goes On/Switchin' To Glide' was released radio really picked up on it. Even at over five minutes in length, the segue caught on all over the USA and Canada with huge airplay in every major market and stayed on the Billboard Hot 100 for six months. It was named one of the Top 100 U.S. Radio Programmers Picks of the Decade by Album Network Magazine and The Kings were named most promising group by Cashbox Magazine, and nominated for a Juno Award.
An amazing appearance on Dick Clark's 'American Bandstand' helped spread the word as well. The album 'The Kings Are Here' went gold in Canada, and since it was re-released on cd as 'The Kings Are Here and More', combined sales have passed platinum status.
The second Ezrin produced Elektra effort 'Amazon Beach' did not fare as well and the band left the label and signed with Capitol Canada which released 'RSVP' which contains the holiday classic 'This Christmas' which gets lots of airplay every yuletide season.
The next studio project was called 'Unstoppable' and the title track reached the Top 10 in Canada.
Next came the studio album "Because of You", which once again showed the depth and versatility of the songwriting from The Kings.  After that came other different projects, "Anthology One" which is a collection of rare early unreleased tracks, and what has become The Kings amazing "Live Trilogy", "The Lost Tapes of a Seventies Bar Band", "Party Live in '85", both audio only, and the DVD "No Covers-Live at O'Tooles Roadhouse", all of which document the energy of the band in concert.  And also the great documentary about the band's biggest hit: "Anatomy of a One-Hit Wonder" where the guys tell their own story with trademark candour and humour.
And now in 2019, The Kings are releasing another two-song segue, "Circle of Friends/Man That I Am" which has all the energy and feel-good hooks the band is known for.  Mixed in Nashville by famed producer Bob Ezrin, it is a rocker for sure.
© 2023 The Kings – All Rights Reserved